Fleet Command Shop Dashboard
Get a quick overview of your fleet's health and status with our intuitive dashboard, accessible on both browsers and our mobile app.
Work Order Status
Stay informed on the progress of ongoing work orders and ensure timely maintenance and repairs.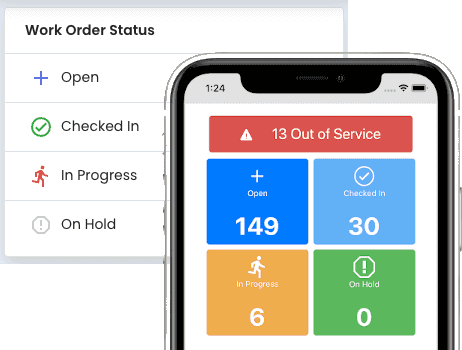 Important Reminders
Keep track of expiring items like drivers licenses, medical cards, and registrations. Remember to perform federal annual inspections. Avoid compliance issues.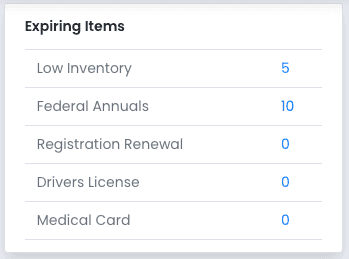 Equipment Health Status
Quickly assess the heath of your assets. Know what is unavailable and what needs the most attention.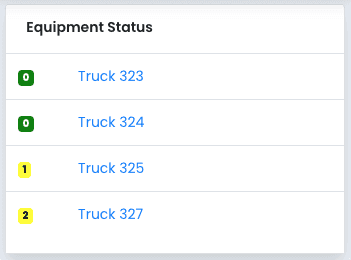 Upcoming Service Reminder
Receive reminders for scheduled maintenance tasks, ensuring your fleet remains in top condition.

Fleet Command Shop Features List: