Fleet Command Shop Work Orders
Streamline your work order management process with Fleet Command's comprehensive features, available on both browsers and our mobile app.
Add Work Orders
Create work orders from your phone or website. On your phone, you can take photos to add to the report for better documentation.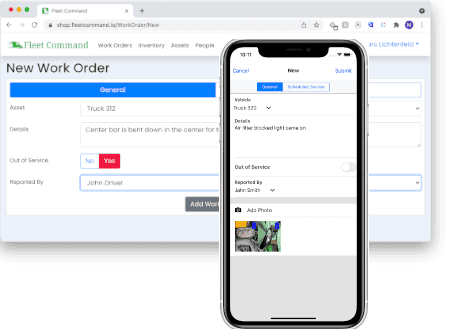 See What Needs to Be Done
View pending tasks and stay organized, ensuring all maintenance and repair work is addressed in a timely manner.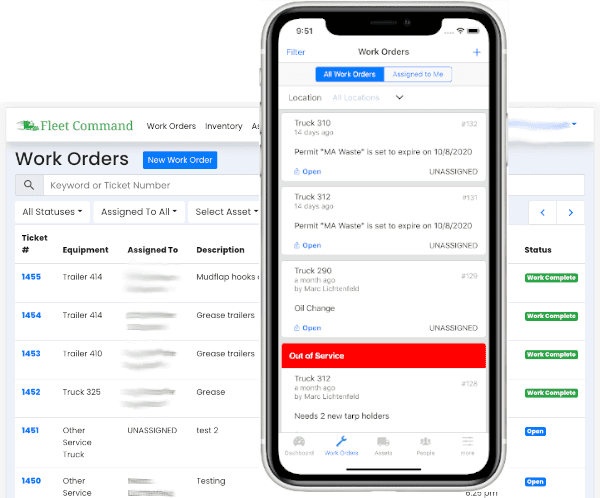 Check-in Equipment
Record equipment check-ins and track current odometer readings to maintain an accurate history of your fleet.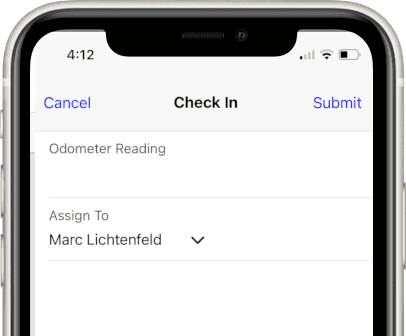 Add Work Order Notes
Include important notes and observations to keep all relevant information within the work order and for reporting.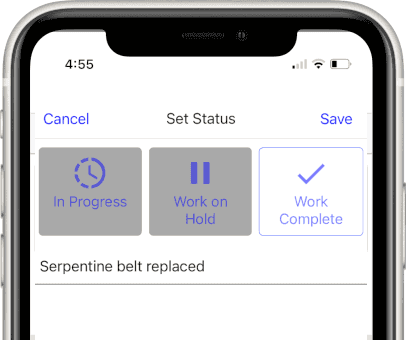 Assign Work Order to Mechanic
Easily assign work orders to your mechanics, ensuring a smooth workflow and clear responsibilities.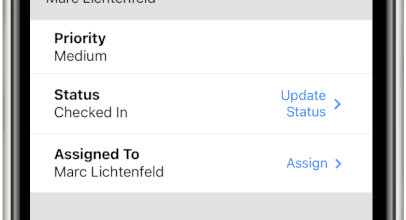 Export to PDF
Export work orders to PDF format, allowing you to easily share, archive, or print them for your records.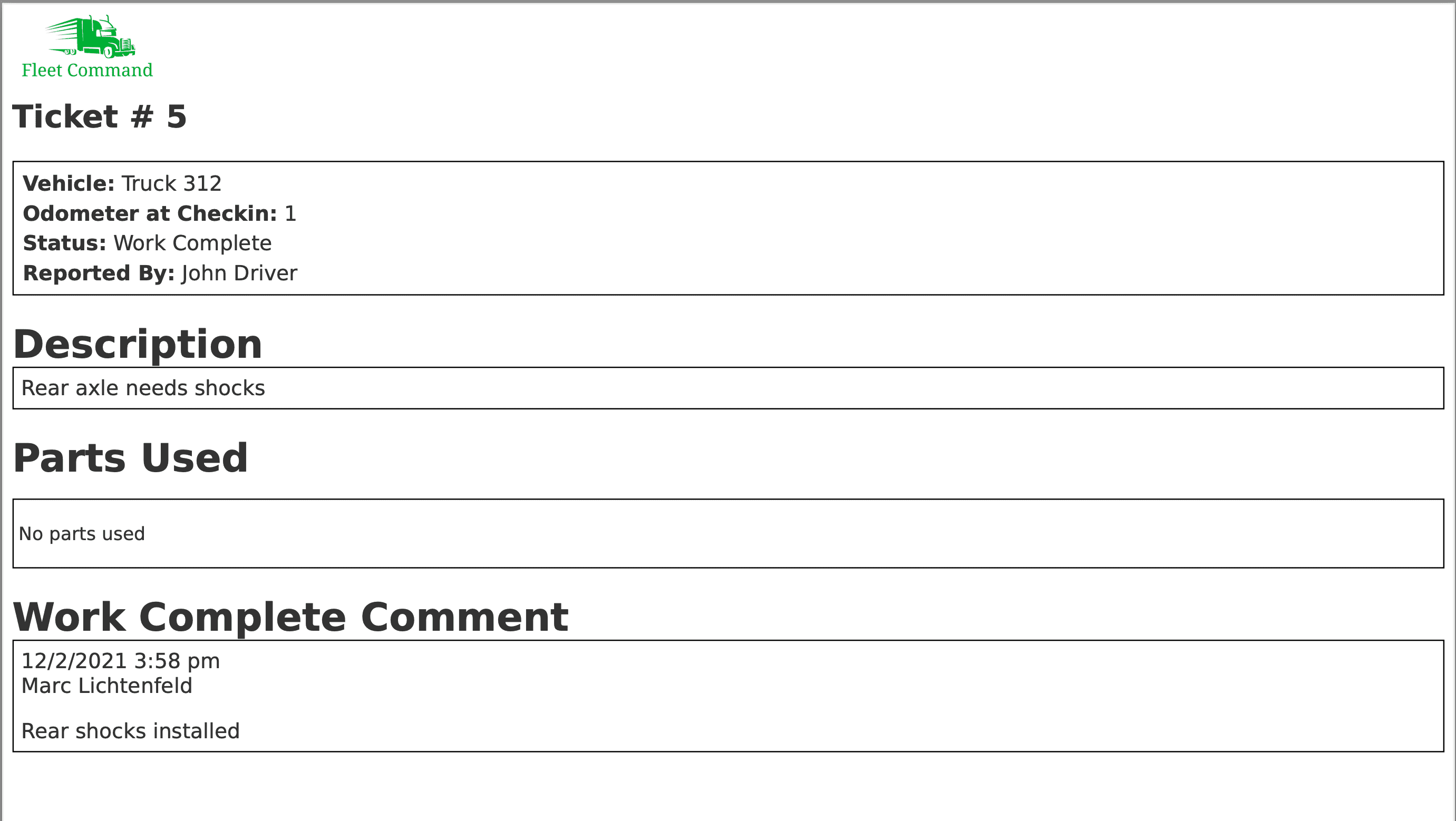 Take a Vehicle Out of Service
Mark vehicles as out of service if they are not drivable or operable, ensuring fleet safety and compliance.

Record Parts Used
Document the parts used for each work order, maintaining an accurate inventory and facilitating cost tracking.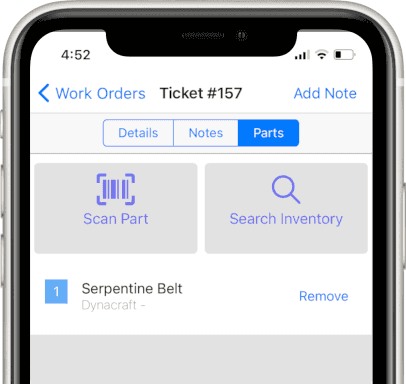 Fleet Command Shop Features List: