The Power of Vehicle History Reports
July 14, 2022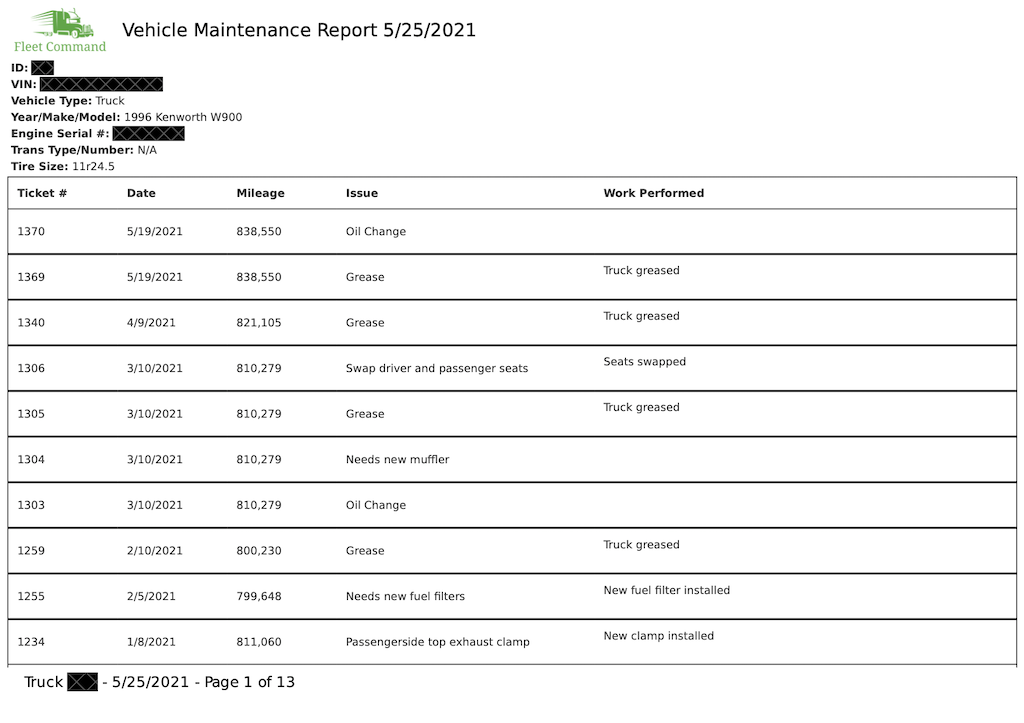 Tired of spending too much time on paperwork?
With Fleet Command, you can take photos of damage, digitize maintenance and repair work, and submit it all in one place.
The best part is, this all feeds into your vehicle history report.  Vehicle History Reports are always ready.  Whether its for selling a vehicle, insurance reporting or an audit, your repair history is always ready to be printed out or emailed at any time.