Does this sound like you?
Having trouble scheduling and tracking vehicle maintenance, leading to increased downtime and unexpected repairs?
Do you miss repairs because drivers don't know who or where to send issues?
Is it hard coordinating and communicating with drivers and technicians about repair status and vehicle availability?
Do you spend a lot of time filling out paperwork by hand or not have time to get to all of it?
Are you unsure about how well your vehicles are doing
Experiencing increased operational costs due to delayed maintenance and unplanned repairs?
Our customers no longer struggle with...
Submitting & tracking equipment issues
Scrambling to prepare paperwork
Staying on top of service schedules
Fines and downtime due to missed repairs
Knowing what parts are in stock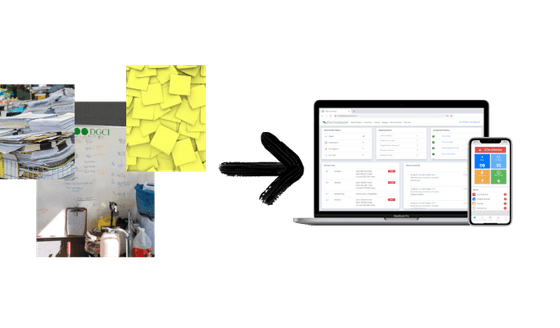 Join other fleets who have already changed how they run

K&J Tree Service
We have found that the simplicity of Fleet Command is really what drives us to make full use of its features. Some software brands are too complex, and would take too long to implement. Fleet Command has allowed us to hit the ground running both from an inventory management side and a fleet management side.

DGCI
My drivers and mechanics use Fleet Command every day to track truck maintenance. I love having instant access to my fleet's status and knowing all of our maintenance information is always available.

Daniels and Sons Construction
Fleet Command makes it easy to stay on top of maintenance. Having instant access to equipment status has saved me a ton of time.
Get Up and Running in Minutes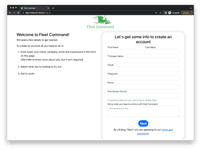 1. Signup
All you need is your name, a company name, email address and password.
That's it! 100% nothing else needed to get started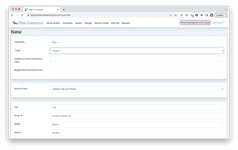 2. Add your first asset
Type and indentifier (i.e. Truck 123) are all that's needed to start.
You can add more later such as engine serial # and tire size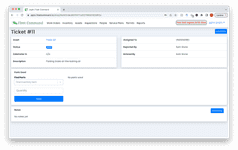 3. Add Your First Work Order & Get To Work
Add a work order and walk through your first repair
A better way to manage your shop is here
At Fleet Command, we know you are the kind of person who wants to be efficient, reliable, and successful. You need a reliable system that helps you maintain and manage your vehicles effectively. The problem is, keeping track of maintenance schedules, communicating with drivers, and ensuring vehicle safety can be challenging, which makes you feel overwhelmed and stressed.
We believe that dealing with these challenges shouldn't hold you back from running a successful fleet. We understand the complexities of fleet management and the importance of having a well-organized system. That's why we've developed Fleet Command to be an easy to learn and use platform.
Here's how it works:
Work Orders, Service Plans and Asset Management - Easily track, and monitor maintenance tasks and repairs, ensuring your assets are always in top condition. Get reminders for important dates like federal annual inspections and registration renewals.
Inspections - Find small problems before they become larger problems. Maintain compliance with regular inspections.
Parts Inventory Management - Keep track of your parts inventory ensuring the availability of necessary components for timely repairs and maintenance.
Sign up for a free trial today, so you can stop struggling with outdated processes and start experiencing increased efficiency, reduced costs, and enhanced safety for your fleet.
Avoid the hassles of managing a repair shop
Parts & Inventory Tracking
Your team will be more productive and efficient, plus you'll always know what parts are in your shop.
More about inventory management
Vehicle Reminders
Fleets can ensure compliance deadlines, such as federal annuals and vehicle registrations, are met and avoid fines.
Driver Reminders
Avoid driver downtime and citations by ensuring that all your drivers are in good legal standing.
Custom Fields
Keep track of vehicle and equipment features that are unique to your company.
Access Anywhere
Our web-based and mobile apps let you access your fleet data from anywhere, on any device.
See Mobile Apps
Frequently Asked Questions
What is Fleet Command Shop?
Fleet Command Shop is fleet maintenance shop software designed to help businesses manage their fleet maintenance, repairs, and inventory from anywhere.
What features does Fleet Command Shop offer?
Fleet Command Shop offers features such as work order management, service plans, parts and inventory tracking, vehicle reminders, driver reminders, and vehicle history reports.
How does Fleet Command Shop help businesses save time?
Fleet Command Shop helps businesses save time by providing a centralized location to manage fleet maintenance and repair - eliminating the need for back and forth texts and whiteboards. It also offers features such as preventive maintenance scheduling and automatic notifications to help businesses stay on top of maintenance needs.
Is Fleet Command Shop easy to use?
Yes, Fleet Command Shop is designed to be intuitive and easy-to-use. Its tools are simple to learn and streamlined, and the we offer support to answer any questions about how to get the most out of the system.
What devices can I use to access Fleet Command Shop?
Fleet Command Shop is web-based and can be accessed from any device with an internet connection. It also offers mobile apps for iOS and Android phones and tablets.
How much does Fleet Command Shop cost?
Fleet Command Shop offers a 30-day free trial (no credit card required) and pricing plans starting at $99 per month.
Can I track multiple types of assets with Fleet Command Shop?
Yes, Fleet Command Shop allows businesses to track multiple types of assets, including trucks, cars, trailers, and heavy equipment.
How can I get started with Fleet Command Shop?
To get started with Fleet Command Shop, simply sign up on this website with your name, company name, email address, and password. No credit card is required for the 30-day free trial.
What if I'm not happy or I realized the service is not for me?
We do our best to make sure you love us. But, sometimes its not a perfect fit for how your company works. You can cancel anytime. We will even work with you to get your vehicle history reports to you so that nothing is lost.
What types of businesses can benefit from using Fleet Command Shop?
Fleet Command Shop is designed for businesses that manage a fleet of heavy vehicles or equipment, including transportation and logistics companies, trucking companies, construction companies, excavation companies, tree companies and more.
How can Fleet Command Shop help me manage my inventory?
Fleet Command Shop offers inventory tracking features, including the ability to set minimum levels for parts and receive notifications when inventory levels are low. It allows you to record parts usage using your phone's camera to scan barcodes or QR codes - making inventory management faster.
Fleet Command Shop Features List: