Electronic Receipts
No more paper floating around trucks, loaders and the office.
Eliminate Paper Tickets
With Fleet Command Dispatch you can eliminate paper ticketing and reduce the time it takes to process loads and deliveries. You'll never have to worry about losing tickets or trying to decipher handwriting.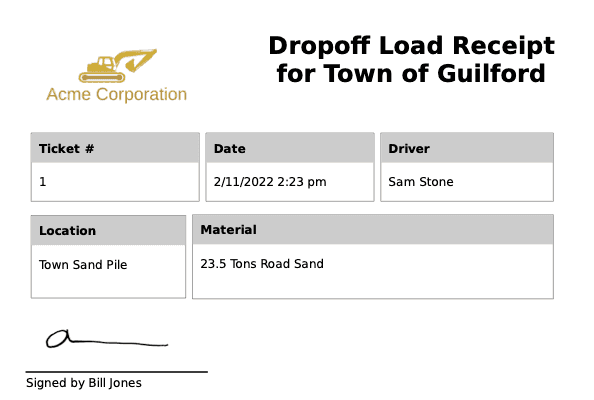 Automate email receipts
Setup your customers to automatically get notified when deliveries are picked up and/or dropped off.

Add Your Logo
You can include your company's logo on every receipt.