Fleet Command Shop People Management
Effectively manage your team's access and permissions within Fleet Command, ensuring a streamlined workflow and secure data management.
Record Important Dates
Keep track of crucial information like driver's license and medical card expirations, ensuring your team remains compliant and up-to-date.
Set Team Access
Assign specific roles and permissions to your team members, allowing for efficient collaboration and data management.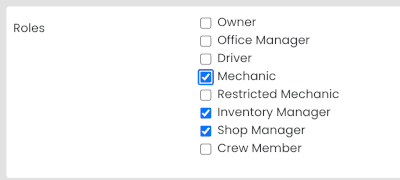 Disable App Access
Maintain control over your company's data by disabling app access for employees who have left the organization.

Fleet Command Shop Features List: