Fleet Command Shop Service Plans
Optimize your fleet maintenance with our customizable service plans, allowing you to track assets and set schedules based on various parameters.
Create Multiple Service Plans
Design and manage multiple service plans to accommodate the unique needs of your fleet and its various assets.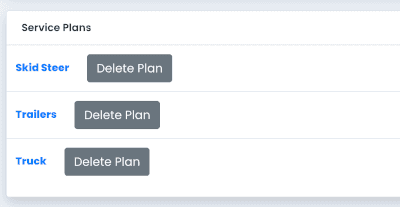 Set Schedules by Miles, Hours, Days, or Weeks
Create flexible maintenance schedules tailored to your fleet's needs, using criteria like miles, hours, days, or weeks for optimal planning.

Fleet Command Shop Features List: